Ratchataphan Community: A Challenge for Social Workers
Vulnerable groups of people living in overcrowded areas have been facing with different problems and hardships in life depending on the environment and specific factors of each household. Needless to say, poverty is one of the root causes of most problems.
Rachataphan Community of Ratchathewi District is also the area that faces many different problems. However, residents here do not have access to some official assistance programmes since the community has not been registered with Bangkok Metropolitan Administration. Congested as it is, there are around 80 households in this community with a total of more than 470 members, including vulnerable groups such as children, women, elderly people and persons with disabilities. Most of residents here are food carters and cleaners in business companies nearby. Struggling to make ends meet, their already-low income has been adversely affected by the COVID-19 pandemic during the past two years.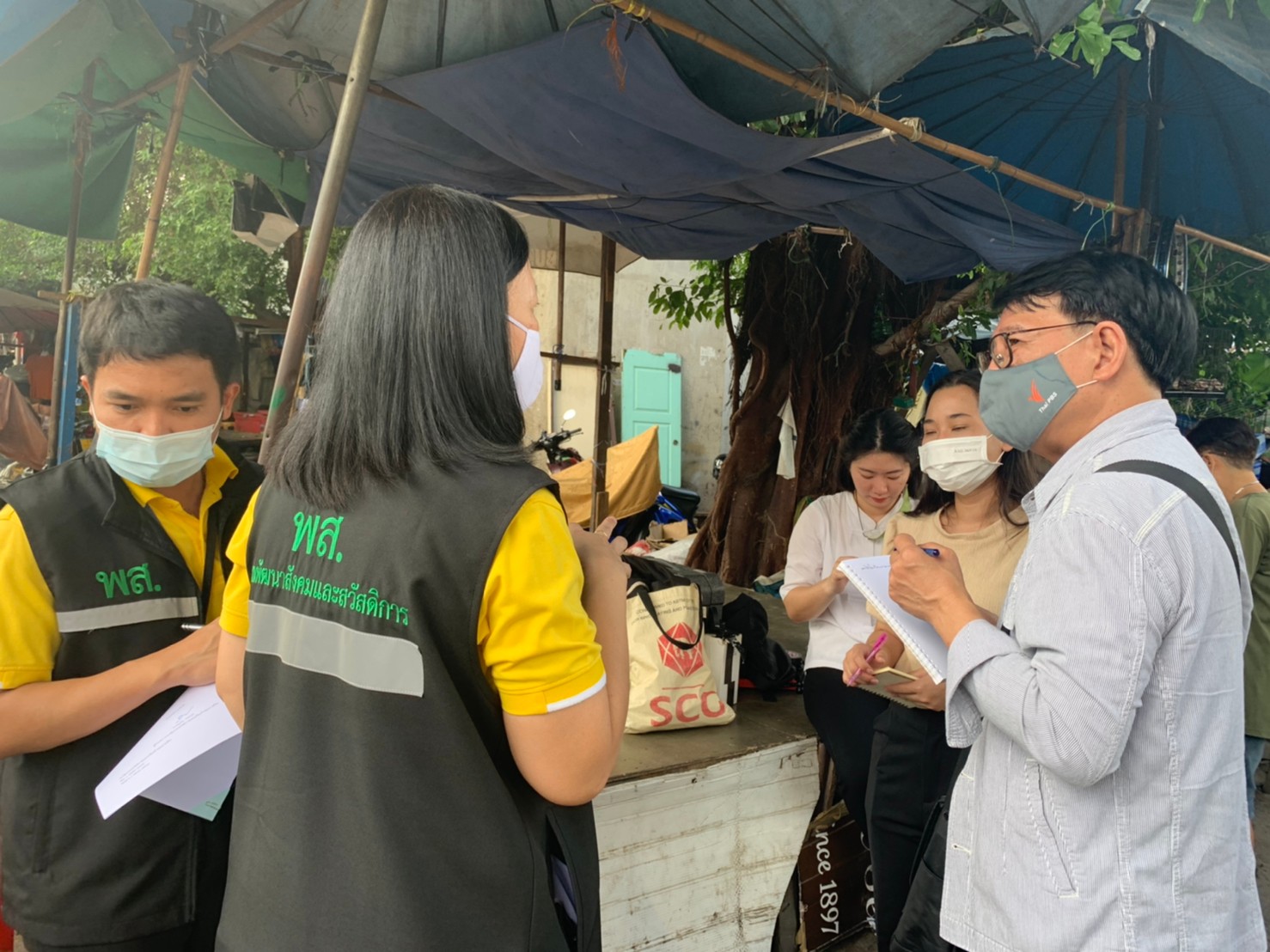 On 4 March 2021, Mr. Anothai Udomsilp, Executive Director of ATCSW together with staff members of the Centre joined a group of social workers from Department of Social Development and Welfare to visit Rachataphan Community. Under the One Department, One Area Development Scheme, the visit was organized for social workers to survey the community and learn about their problems and needs for helps in order to find feasible solutions for them. 
Taking into account the current situations and difficulties, this is by no means an easy task. Rather, it requires lots of understanding and in-depth analysis. Ostensibly, finding solutions and appropriate assistance to the community members is quite a big challenge for social workers of the Department.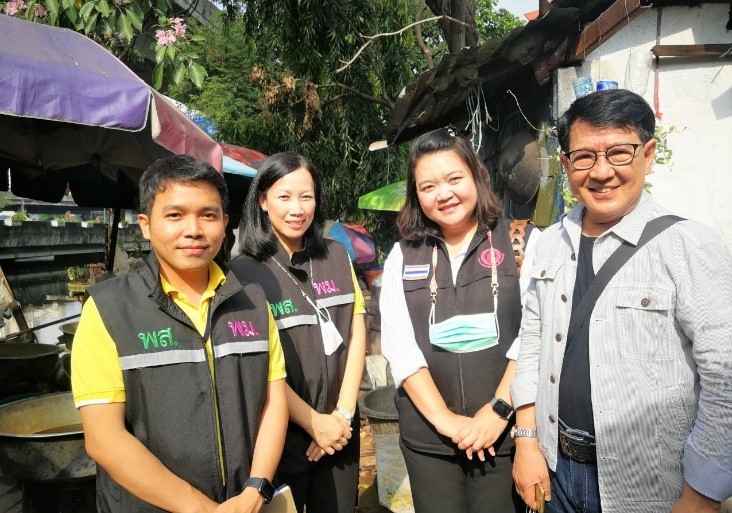 This observation trip provided a good opportunity for ATCSW to learn about social workers in the field and the knowledge and skills they require in order to efficiently perform their duties. The information directly gained from the visit will be used as an input for the Centre in designing curriculum and training courses that serve the needs of social workers and social welfare practitioners.
At present, ATCSW is in the process of designing four curricula; Global Knowledge on Social Work and Social Welfare, Social Protection, Protection of Children in the Context of Migration, and Anti-Human Trafficking. In additional, training courses designed to serve specific needs of social workers such as Capacity Building Courses are also in the pipeline. All these curricula and courses are not formulated only for Thailand. In fact, they are designed for the benefits of social workers and social welfare practitioners as well as volunteers and other related professionals in the ASEAN Region as a whole.